Member Directory
Mark Mohtashemi

, JD, LL.M., MBA, CFP®

AFP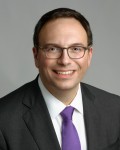 Certified Financial Planner / Financial Advisor
Additional Information:
Mark Mohtashemi is a Financial Advisor and Certified Financial PlannerTM . He advises individuals and families on investments, insurance, lending, risk management, income tax mitigation and estate planning strategies.
Mark began his professional career as an attorney at WilmerHale LLP, a leading, full-service international law firm. He is a licensed attorney in the State of New York but does not offer legal advice in his current role.
Mark serves on the Executive Board of Directors of the Estate Planning Council of Nassau County and is an active member of the New York State Society of CPAs, New York State Bar Association and North Shore Land Alliance.
Mark earned his B.S. in Psychology from Fordham University, law degree and M.B.A from Pepperdine University and Masters in Law (LL.M.), with distinction, from Georgetown Law Center.
Return to Member Search Results