Dear Members and Guests:
Welcome to the official website of the Estate Planning Council of Long Island, Inc., a member of the National Association of Estate Planners and Councils (NAEPC).
Our organization consists of certified public accountants, attorneys-at-law, trust officers and accredited financial planners. We also offer membership to those persons participating in fields closely related to estate planning. Our members either reside or have a place of business in the counties of Nassau, Suffolk, and/or Queens, Long Island, New York. All of the above is detailed in our By-Laws which can be found under the Tab "Membership Application" on this website.
At our monthly meetings, we offer our membership presentations from industry leaders about planning techniques, hot and current topics and shared experiences pertaining to the many disciplines of estate planning.
For 2023-2024, many of our programs will qualify for our members' required professional education credits. Our meetings provide the opportunity to visit with friends and establish new relationships. As part of the membership dues, we offer eight monthly meetings consisting of four dinners and four breakfast meetings. For more information regarding our monthly meetings, please check our calendar that can be found on this website.
Our partnership with the NAEPC provides members with new services and opportunities, access to webinars, as well as providing information on other estate planning councils and their members throughout the country. Please browse our website for more information about our Council.
We are delighted to have been selected as the winner of the NAEPC Council of Excellence Award in years past! We are extremely proud of these accomplishments since only a handful of Councils nationwide receive these honors.
Our meetings are generally held the third Thursday of each month. We look forward to seeing you there.
Very truly yours,
Jeffrey F. Gibralter & Elisa M. Pickel
Co-Presidents - Estate Planning Council of Long Island, Inc.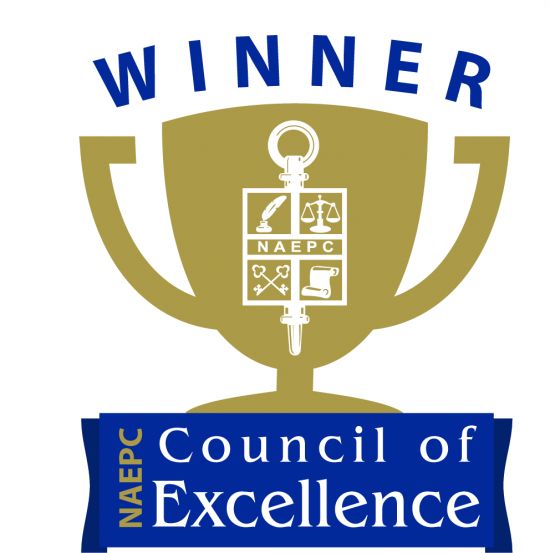 ---
Estate Planning Council of Long Island is affiliated with the National Association of Estate Planners & Councils and joining can fulfill the requirement of belonging to an affiliated local estate planning council to become an Accredited Estate Planner® (AEP®) designee. Please contact the national office at 866-226-2224 to learn more about the Accredited Estate Planner® designation.